Thank you for your interest in being a Bike Ambassador for the Walmart Home Office Campus Biking Workstream!
Things to Know
We meet once per month to share program updates, ride stories, and education opportunities. Be on the lookout for a recurring meeting invite.
We have a group SharePoint site to share training documents, ride information, and presentations from our monthly meetings. Click here to explore the site.
We need more ambassadors! If you know any Home Office associates who would like to be a Bike Ambassador, please send in their name here, and we will connect with them.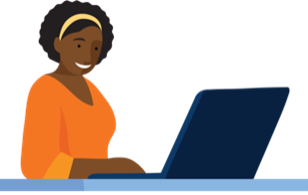 Tell Us About Yourself
keyboard_arrow_right close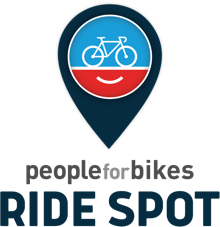 Download Ridespot
keyboard_arrow_right close

Join Us on Workplace
keyboard_arrow_right close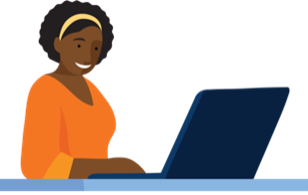 Tell Us About Yourself
keyboard_arrow_right close
Please fill out the Bike Ambassador Application so that we know more about your interests, experiences, and how to best use your skills as a bike ambassador.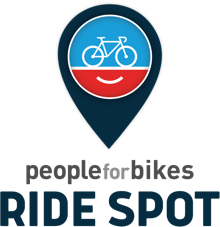 Download Ridespot
keyboard_arrow_right close
We encourage you to download the Ride Spot app—a free ride tracking platform that we use to share routes, earn rewards, and connect with other associates in NWA. 

Join Us on Workplace
keyboard_arrow_right close
FAQs
If you love helping people discover the benefits, freedom, and joys of riding a bicycle, then we have a special opportunity just for you. Walmart is partnering with the PeopleForBikes team here in Northwest Arkansas to get 10% of the workforce riding. Together, we'll use the Ride Spot app to showcase safe routes in the community, share stories about your rides, and reward you and your teammates for completing challenges. We think Ride Spot is pretty awesome, and we need passionate people like you to inspire, motivate, and encourage your co-workers to get out of their seats and get on their bikes. Would you join the team as a volunteer bicycle ambassador? We know that people really care what their peers do and think, so you have a special role to play in the program. You'll enjoy the satisfaction of helping your peers and the chance to connect with the other ambassadors to build bike culture. There are no wrong answers to the application. We just want to know more about you.
PeopleForBikes' mission is to get more people riding bikes more often. We are passionate about making every bike ride safer, easier to access, and more fun for everyone. We work for you, your family, your neighbors, your business, and your community to improve bicycling nationwide. We rely on our members, partners, and the 1.3 million Americans—including you!—who have become PeopleForBikes supporters and advocates to help make biking better for all.
An Ambassador should be someone who is not only enthusiastic about taking great rides, but also sharing their stories and inspiring others to do the same. We are looking to cultivate a diverse group of people who are passionate about motivating others to ride their bikes and making biking better within their workplaces, communities and beyond. You'll spend about 3-5 hours a month over 6 months promoting the program and helping your peers get set up for success. 
As an Ambassador, you'll use your positive energy and excitement to help us achieve Walmart's goal of getting 10% of our associates to commute via bike by:
·         Encouraging peers to sign up for and use Ride Spot
·         Showing off your favorite routes and ride stories with your coworkers
·         Leading or participating in rides with coworkers that fostering comfort, safety and familiarity riding to/from Walmart offices as commutes or rides for recreation
·         Connecting with your co-workers at monthly company events
·         Posting content about rides, events, and more
·         Sharing your bike skills and knowledge with your peers
We really have just one rule for our Ambassador program—keep it fun, simple, and social (okay, it's a three-part rule)! Not sure how it'll work? Don't worry—PeopleForBikes will provide training, check-ins, and celebrations to connect you with fellow Ambassadors and grow your bike expertise.